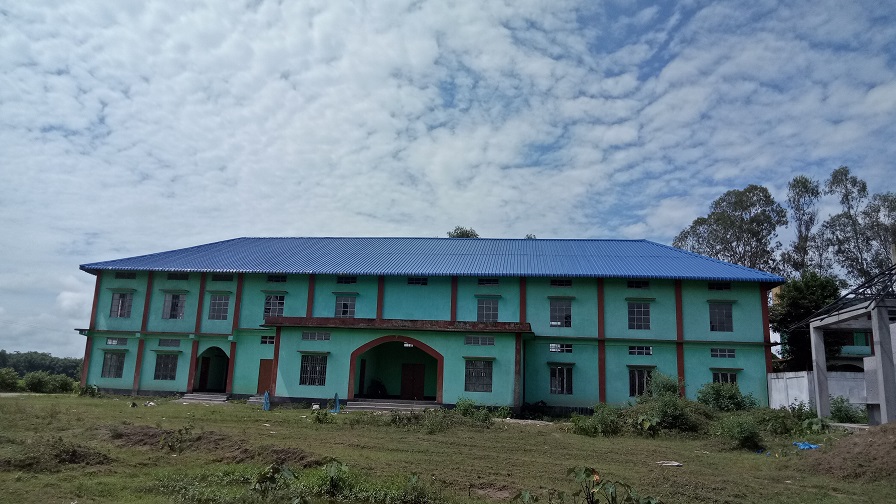 Laluk College was established in 1985 which was a public endeavour in a view to accelerating the socio-economic development of a vast area placed in a vicious circle of backwardness in almost all spheres. In the course of its academic as well as intellectual endeavours, the college was Provincialized in 2013. The college has the 2(f) and 12 (B) registration of UGC ACT in 2007 and 2010 respectively. However, the college is also permanently affiliated to Dibrugarh University.
Location and connectivity
The College is placed at Laluk, in the district of Lakhimpur, Assam (India). The nearest town is North Lakhimpur, which is 26 K.M. away. Nearest bus stop is at Laluk which is connected by NH-15 (distance between N. Lakhimpur and Laluk is about 23 K.M.) and then Laluk Bihpuria road connects the college link road, which is about 4 K.M. away from Laluk Bus Stop. The Nearest airport is Lilabari, which is some 10 K.M. away from North Lakhimpur town. The nearest railway Junction is Harmoti, which is about 8 K.M. away from Laluk on NH-15 towards Banderdewa.
Vision and Mission
To make the college a centre of academic excellence in the field of higher education.
To equip the students with the knowledge to enable them to succeed in the highly competitive scenario.
To guide, train and impart value education to the students, so that they become developed human resource having the sense of social obligation and national responsibility to be a good citizen.